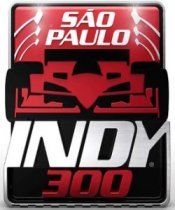 For Brazilian lovers of racing May will be a month with great emotion. This is because on days 4 and 5 will be held for the fourth time the Brazilian stage of the IndyCar Series,  Sao Paulo Indy 300.
The stage occurs in the region of the Sambadrome and the Anhembi Convention Center, on a course of about 4 km long.
For those who do not live in Sao Paulo, or want to stay closer to the local stage, we separated a list of five hotels near Park Anhembi.
Holiday Inn Parque Anhembi
The Holiday Inn is definitely the closest hotel because it is located within the circuit of the step.
Address: Rua. Prof. Milton Rodrigues, 100
Access more information and bookings »
Luz Plaza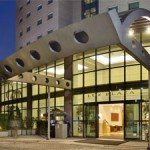 If you want to relax, this is a good option. The Luz Plaza offers a spa with sauna, pool and massage service. In the gym you can have a panoramic view of the center of Sao Paulo. The distance from the hotel to the Anhembi is about 1.8 km.
Address: Rua Prates, 145
Access more information and bookings »
Novotel Center Norte
Near the Expo Center Norte, at a distance of 1.8 km from the Anhembi convention center, Novotel has squash court, gym and a playroom for children. Another highlight is their Sushi Bar and Restaurant Cote Jardin, with international cuisine.
Address: Av. Zaki Narchi, 500
Access more information and bookings »
Brasilia Small Town
At a distance of 2,4 km from the convention center, this hotel has a swimming pool and gym, and a panoramic bar. The accommodations have air-conditioning, living area and a full kitchen.
Address: Rua Dr. Olavo Egidio, 420
Access more information and bookings »
Higienópolis Hotel & Suites
A little further, at 2.8 km, is also a good lodging option. With a contemporary decor, the rooms have kitchenette and refrigerator.
Address: Av. Angelica, 310
Access more information and bookings »
Other Options
For more hosting options near the Anhembi click here.