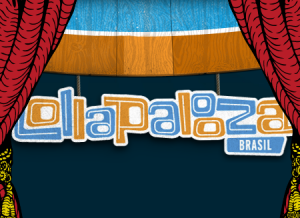 On next Saturday and Sunday will happen at the Jockey Club of São Paulo the Lollapalooza Brazil, music festival that will feature presentations from several national and international bands, including Foo Fighters, Jane's Addiction, Arctic Monkeys and O Rappa.
For those who landed in Sao Paulo at Guarulhos airport is possible to get to the festival site using bus and subway lines.
From the Guarulhos International Airport
Arriving in Guarulhos you must at first take a bus to a subway station. At the airport there are two bus lines offered by the Airport Bus Service to perform this transportation.One of the lines is to target the metro Tatuapé and the other line toward the Barra Funda Bus Terminal, passing by the subway station Tietê Bus Terminal.
In subway stations proceed to Line 4 - Yellow, and go to the station Butantã. From there you can walk to the Jockey Club, journey which takes about 20 minutes, or if you prefer you can also catch any bus that passes in front of the festival site.
Just watch the opening hours of the subway stations. Saturday until 01h00 am. Sunday until 00h00 am.